Bringing the Woking office to life
24 May 2019 by: Macleod Simmonds
We are proud to announce that our office refurb project at the Woking Office is now complete. We have come a long way from the initial concept art and
its great to see the vision come to life.
The demand for our unique services has grown dramatically in and around London over the last 2 years, which meant that we needed a base, closer to the
capital. Last August, we fulfilled this need and opened our Woking office. It has proven to be a great decision; however it came with uninspiring blank white walls.
Our ambition was to create a more enjoyable space to work in, we wanted to inject some life into the office using our unique branding and encourage teamwork.
We wanted a vibrant, modern, inspiring working area.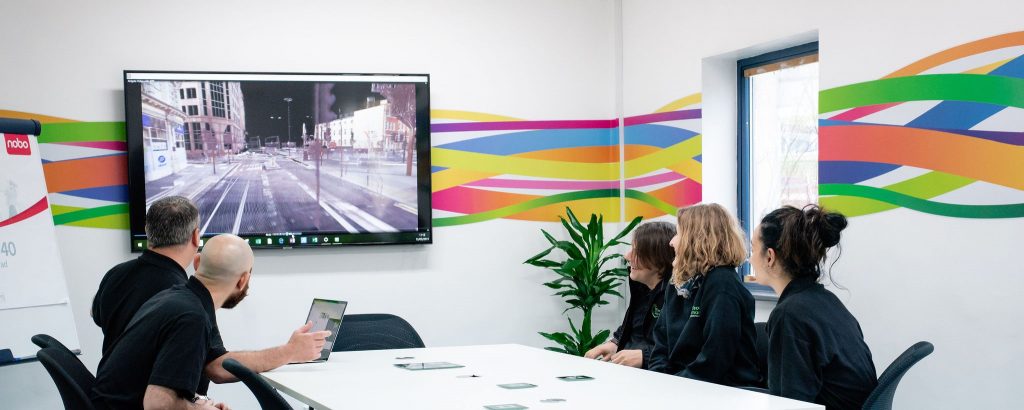 The main feature of the wall design on both floors is the coloured swirling lines, this reflects the complicated buried utility networks we regularly encounter
when mapping a city centre.
We have also added the correct level values to the mix, paying reference to the critical topographical information that is required to rationalise mapped utility
networks. The whole design combined also brings a very poignant and meaningful splash of colour to our walls.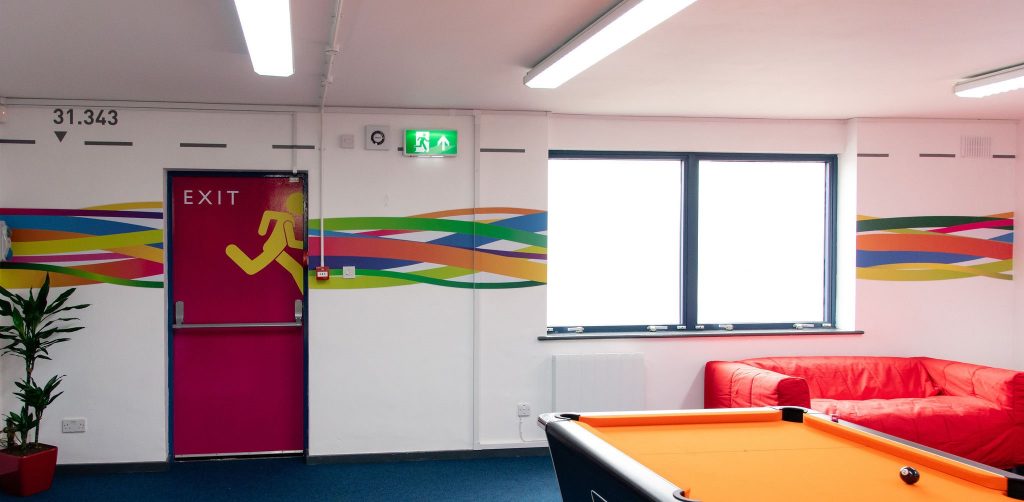 All projects undertaken by Macleod Simmonds are delivered through teams depending on each other. Each person in the process is important to the overall
outcome, and we wanted to celebrate this on the main wall space. The unique illustration shows how each member fits in to the process from the
initial enquiry through to project completion.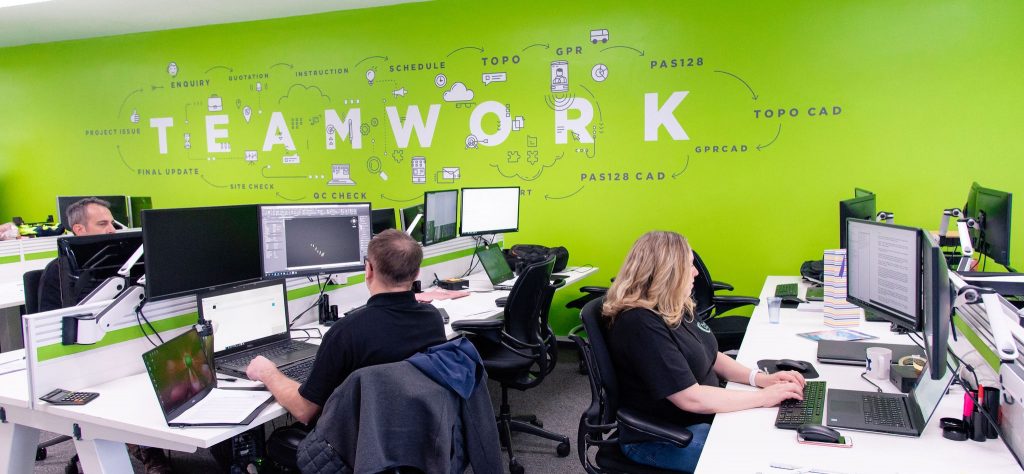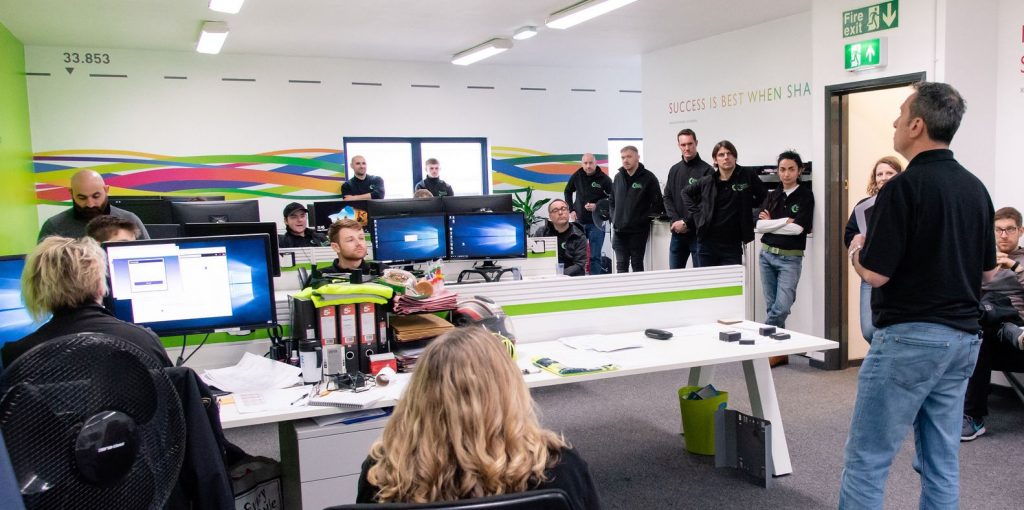 When the team need to get away from the screen and relax, we have created a relaxation space to unwind and reboot. It's a place to grab a coffee, play
some pool and relax on our sofas to recharge the batteries.
"We are thrilled with the new environment created for the Woking office. It has certainly given the office that wow factor. There is a real sense of energy and enthusiasm
among the team now, the office has really come to life. As soon as you walk through the door you can feel the inspirationally engaging vibrance of the workspace."
Craig Simmonds, Director.
The design was inspired by Craig and Denise's vision, then brought to life by our marketing team with Surrey design experts Lucid Design.