Macleod Simmonds Continue To Invest In Technology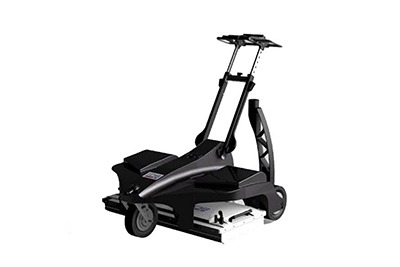 Macleod Simmonds Continue To Invest In Technology
14 June 2018 by: Macleod Simmonds
Technology is at the core of our services. At Macleod Simmonds, we continually invest in the latest surveying technology to offer our customers data they can rely on.
In May, we took delivery of two pieces of kit that will really help us and our customers by offering more capacity as we continue to expand.
IDS Stream C
First up is another IDS Stream C array GPR unit, further enhancing our strong position in the array GPR surveying market. Used in conjunction with our in-house GPR data to CAD translation software GPRCAD we now have even more capacity to scan and accurately map large areas of inner city highways and footpaths to take the guess work out of large scale highway schemes.
Stream C is the compact array solution for real-time 3D mapping of underground utilities and features. Thanks to the increased level of accuracy, provided by a massive antenna array.
Leica GS18 GPS system
Macleod Simmonds also acquired the latest Leica GS18 GPS system to further enhance our unrivalled GPR array surveying capability. This system compensates for inclination as it records real-time accurate positional data which is recorded with the GPR information. The inclination compensation effectively provides the position of the of the array at ground level removing the irregularities that can be generated through scanning over sloping surfaces and dealing with road cambers.
Contact us today to discuss how our technology can help you accurately model the real world.