Sinkholes Part 3 – The Beauty of Sinkholes
13 June 2019 by: Macleod Simmonds
Sinkholes are mostly natural occurrences of nature. They appear in many forms and are found across the world. The emergence of holes in the ground can range from a few feet in depth to 1000's of feet in width. They can occasionally result in some of the planets most beautiful, yet dangerous landscapes. Here are a few of our favourites:
The Heavenly Pit, China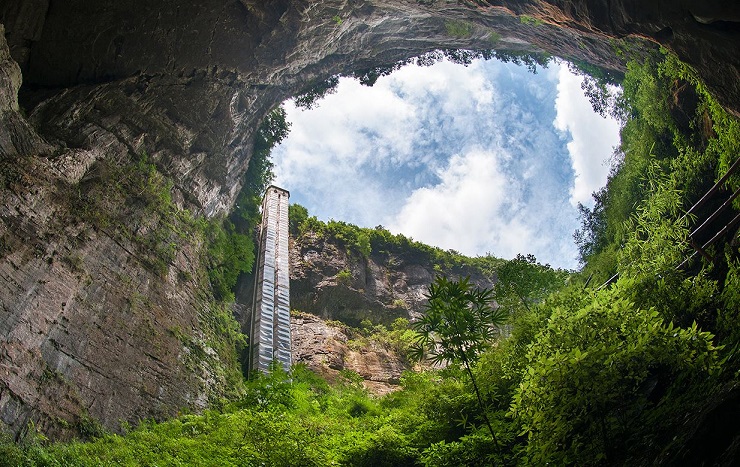 In China , the Heavenly Pit sinkhole, is also known as Xiaozhai Tiankeng, in the Chongqing area. It formed over the past 128,000 years. This is the biggest sinkhole in the world, it includes a waterfall in its depth of over 2,100 feet.by 1,762 feet wide.
The Great Blue Hole, Belize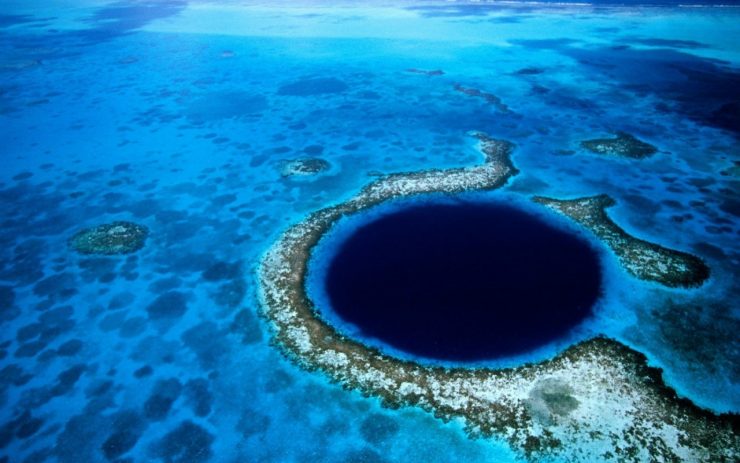 Thought to have formed before sea levels rose, the Great Blue Hole, located off the coast of Belize, is another of the largest sinkholes in the world. Located near the centre of Lighthouse Reef, it is part of the Belize Barrier Reef Reserve System. The sinkhole is 406 feet deep and 984 feet across the deeper you go the clearer the water becomes. The Great Blue Hole was made famous by French ocean explorer Jacques Cousteau. He brought his renowned research ship, the Calypso, to investigate the depths of the sinkhole in 1972.
Dean's Blue Hole, The Bahamas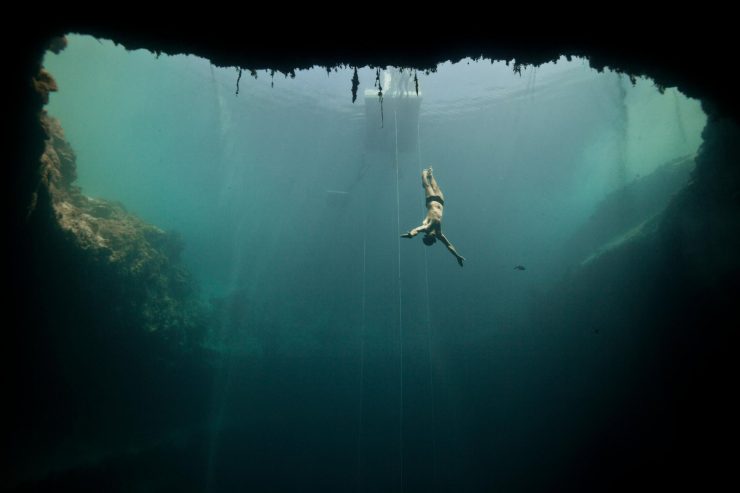 Dean's Blue Hole in The Bahamas becomes more fascinating, with depth. It drops to a whopping 663 feet deep. It is the world's deepest known ocean hole. The circular opening is up to 115 feet in diameter and widens to about 330 feet after only a drop of 66 feet. The root cause of Dean's Blue Hole is still unknown, but scientists believe it may have been caused by the erosion of limestone, a chemical reaction spurred on by the meeting and mixing of fresh and salt water.
Red Lake, Croatia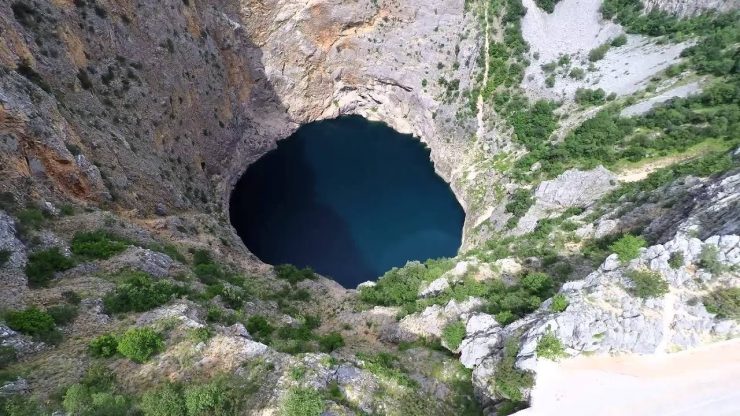 This sinkhole near Imotski in Crotia, is 530 meters deep. It is named 'The Red Lake' as the iron oxide has turn the surrounding cliffs a shade of red. Rare species of fish, Delminichthys adsperus are known to live in this hole and are occasionally found in near by lakes, leading to a belief that there are underwater passages connecting this to other lakes.
Cave of Swallows, Mexico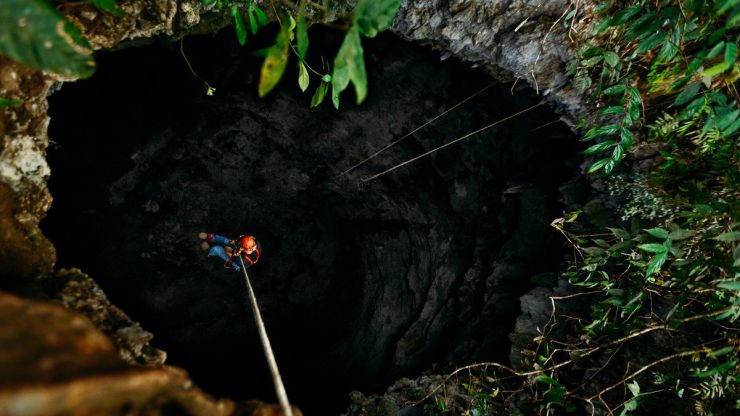 This sinkhole, is known to have been caused by water erosion along a fault line. Called Cave of Swallows, as every morning the birds fly out in circles until they reach to top! It's the largest known cave shaft in the world at 370 meters deep. It's popular with extreme sports addicts, apparently you can abseil down in or parachute down in a matter of seconds.
Whilst not always as impressive as the ones discussed above, Macleod Simmonds also come across sinkholes. We offer accurate and reliable geospatial surveys of visual and hidden spaces. If you would like to find out more, please get in touch: www.macleodsimmonds.com