Macleod Simmonds Are Proud Sponsors Of The Bognor Bulldogs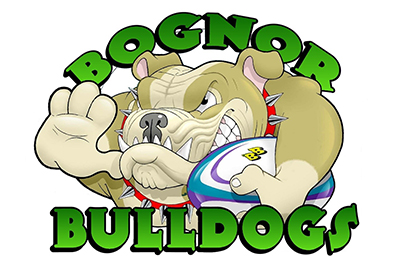 Macleod Simmonds Are Proud Sponsors Of The Bognor Bulldogs
28 June 2018 by: Macleod Simmonds
Here at Macleod Simmonds we are firm believers in supporting our local community. As passionate rugby fans, when we heard that the Bognor Bulldogs needed a helping hand we were happy to help.
We have sponsored the Bognor Bulldogs Rugby team since 2015. They came to us needing a team name and a logo so Macleod Simmonds enlisted the help of local cartoonist Mike Jupp to create a Bulldog logo.
The team have expanded a lot since 2015 and are now fielding two separate teams who are becoming a real force to be reckoned with. Under the highly experienced direction of head coach Karl Flynn, and with the help of the other 6 dedicated team coaches, both teams are rapidly growing in confidence and starting to make their mark on the leagues. The A team managed to advance two groups in their league this season finishing up in group A. The development team managed a group promotion as well.
In a recent end of season team tour to Devon for a tournament, the Bognor Bulldogs managed to battle their way to the finals, beating close rivals Chichester in the semi-finals to get there. The atmosphere was electric as the boys did the hard work on the pitch and the parents and supporters made their presence known from the side-lines.
Macleod Simmonds are incredibly proud of the boys and extremely grateful to the coaches who donate so much of their time, without charge, to this very worthwhile cause. We wish the Bulldogs the very best for the up and coming season and will continue to support them in every way possible. Go Bulldogs!!